Last night, as happens many nights, I dreamed I was in Calcutta. I was standing on the side of Sarat Bose Road at sunset. I was waving to someone in a taxi, who was driving away from me. I don't know who it was because I never saw their face but in the dream it was someone I knew. I turned to walk towards Rashbehari Avenue. I passed the house where Nirmal works his other job, but he wasn't there. I passed the man who sells the street food on the corner. I passed Tamarind restaurant and nodded at the doorman. That's where my dream ended, but I woke from it and felt a sense of comfort.
I've been having some weird and bizarre Calcutta dreams too. Despite the fact that I'm no longer taking malarone, the vivid, scary dreams persist. So this short and simple dream that could have been a real memory was gladly welcomed.
This is how I've been overcoming my jetlag, which I'd say is about halfway back to normal by now: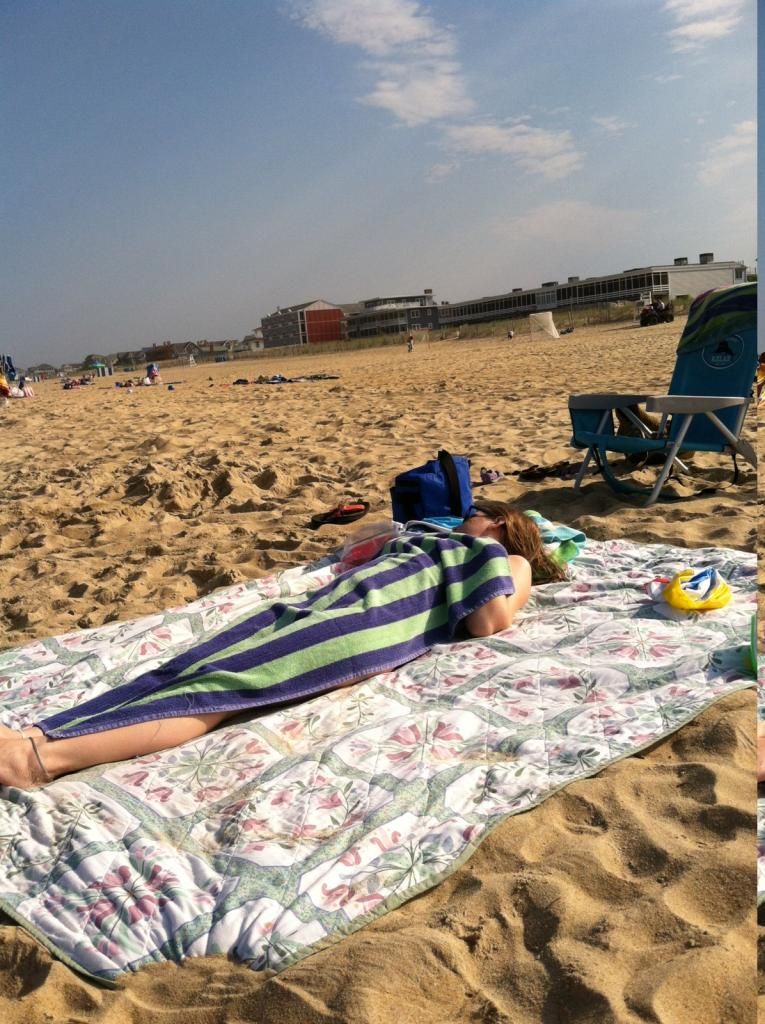 One of my favorite artists is Brian Andreas. Check out his
website here
and his
facebook page here
. What I really love about his beautiful prints and words are that they're usually applicable in a variety of situations and lives. This is one I've been enjoying lately:
Copyright Brian Andreas
Right now when I see this print I think of so many little things that I remember and appreciate and don't want to forget. Good or bad,
so many little things
.
The way the air became thick with moisture in the minutes before a monsoon thunderstorm hit in the evening. The hysterical laughter that emanated from our apartment living room and into the main stairwell in the evenings. The roof of No. 5...the stairs that lead up to the landing, with a busted wooden door that lead to some mysterious place we never explored. Sitting on said roof at night, hoping you could see at least three stars through the polluted and cloudy air. Sitting on said roof in the daytime, watching the entire apartment buildings' underthings and clothes flap in the breeze on the many clotheslines strung from post to post.
The lift in our building that required you to slam both doors in order for it to operate, so all day and all night you could hear, "Bang! Bang!" two slams as people used the lift to come and go.
The dust and dirt that settled into every crevice of my body, so that showers became treasure hunts and my scrub down game is now out of this world. Blowing my nose after a particularly long taxi ride through the city and it coming out entirely black. One cab ride in particular caused me to have black snot for 3 days straight... I don't think any of us will ever forget that taxi ride (for any classmates reading, it was the one to Anjali's Auntie's house in North Calcutta when we got stuck in rush hour).
The tiny geckos that infiltrated our kitchen and apartment building. We heard they may eat mosquitoes, so once the monsoon hit we didn't mind their squatting.
The way I perfected the "space stare" in which I walked and stared off into nothing, so that in my peripheral vision could still scan for bricks that stuck up in the sidewalk but so that I didn't make eye contact with any of the people staring at me. When I felt like I wanted to be invisible.
The orange, white and green flowers painted all over the city on crumbling walls and next to doors...it's the symbol of the All India Trinamool Congress, the state party that rules West Bengal. The entire time I was in India, I'd mistaken that symbol for something that it wasn't - I thought it was the symbol for the Communist Party of India (CPI) which doesn't even make sense, as I know what the communist symbol looks like.
The man on Sarat Bose who sold Laura mangoes and always tried to double her order. The boys playing football and cricket in every side street and every alley - their pause to let pedestrians pass by unharmed. The phrases that teenage boys would spit at me in English and then laugh about with their friends as they walked by.
Sitting crosslegged on the floor at Sunshine during the evening, and within minutes the store flooding full of international customers. Watching Akash and Imran and Sanjay pull out bags and bags of garments, taking one piece from each bag to float in front of the customer, leaving piles and piles of samples all over the floor as people chose which print, color, or style they wanted to purchase.
Soft blankets from Nepal. Cool marble tiled floors. Chicken burgers and ice cream with chocolate sauce. Sitting in the windowsill there, staring at the intersection below flood as the monsoon reached Calcutta.
All of the flavors in a Banana Leaf mini meal. The commute to Durbar on the metro: "1 to Girish Park". The repetitive, colorful prints on kurtis. The smell of our apartment when Juma was cooking in the kitchen. The smell on the roof. The smell of the blanket I slept under. The smell of perfume that ended up making its way to the US, lingering on everything in my carry-on and overstaying its welcome. The smell of fresh, hot paratha. The smell of Lalita's hair when I was braiding it. The smell of a top from Sunshine that hasn't been worn or washed yet.
The taste of "Real Mango" juice from Big Bazaar. The taste of Nescafe instant coffee. The sweetest, ripest, juiciest mangoes. The taste of veg fried rice from Pick & Carry (or Pack and Carry...or Pick and Curry...or whatever it's actual name was). Coffee from Banana Leaf. Chai from Banana Leaf. Halwa from Banana Leaf!
These memories are all compounded by the gratitude I have for the many people in Calcutta who made my two months there a marvelous adventure and a constant learning experience. Who experienced with me a hysterical calamity of errors and frustrating mishaps. Who brought to my attention things I may never have seen or thought. Who laughed with me on the roof or in a plane, cried with me in a bed or on a stoop, who clasped their hands and nodded, "Namaste" at me, who kindly combed my hair in the hospital when I was too sick and attached to too many tubes to do it myself. Who found the irony, humor, or anguish with me in so many situations ranging from cab rides to trips to the South City Mall. I am thankful for it all, and I have love for each of you.
Copyright Brian Andreas