We decided to venture out into the neighborhood for some coffee and a snack. We ended up at a place called The Banana Leaf, where they serve really good coffee, tea and snacks. I ordered the 2 vada, which are sort of like very doughy donuts that come with chutney and a yogurt based sauce (since the chutney is spicy). You can tell how yummy it was by the fact that I was already 3/4 of the way done before I remembered to take a picture: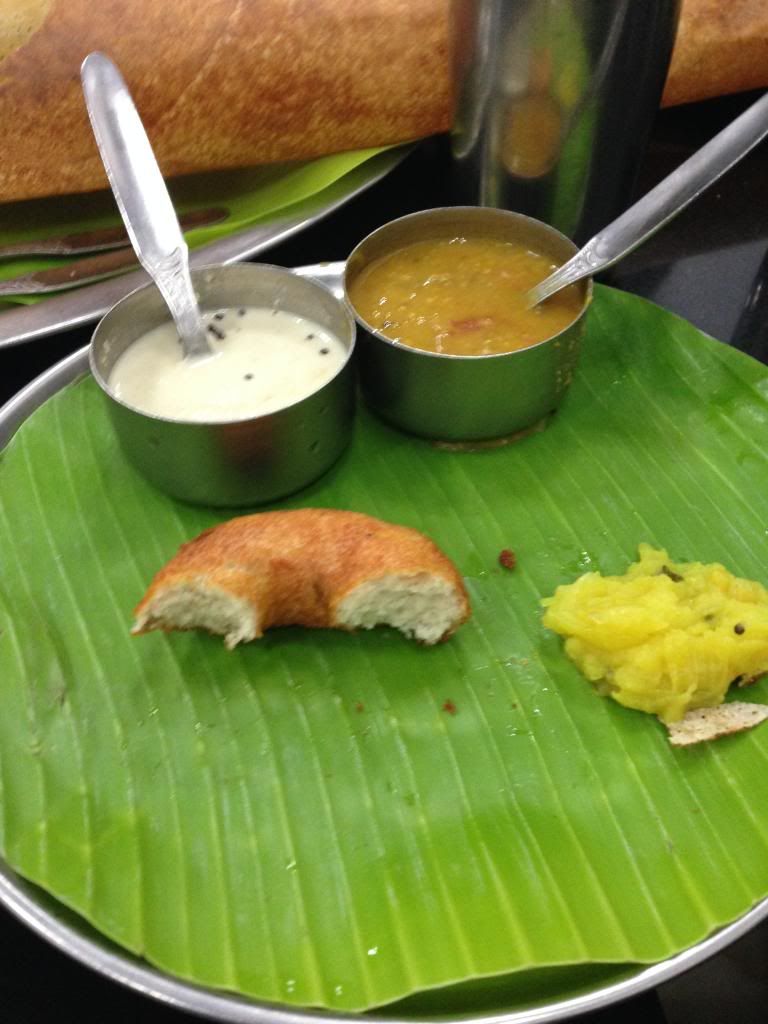 And then Phillip ordered the "Family Dosa". A dosa is a long roll of extremely thin bread. When he ordered the Family Dosa, he was planning on eating it all himself. And then when it arrived, the entire room laughed at us and someone even took a picture of us! This is why: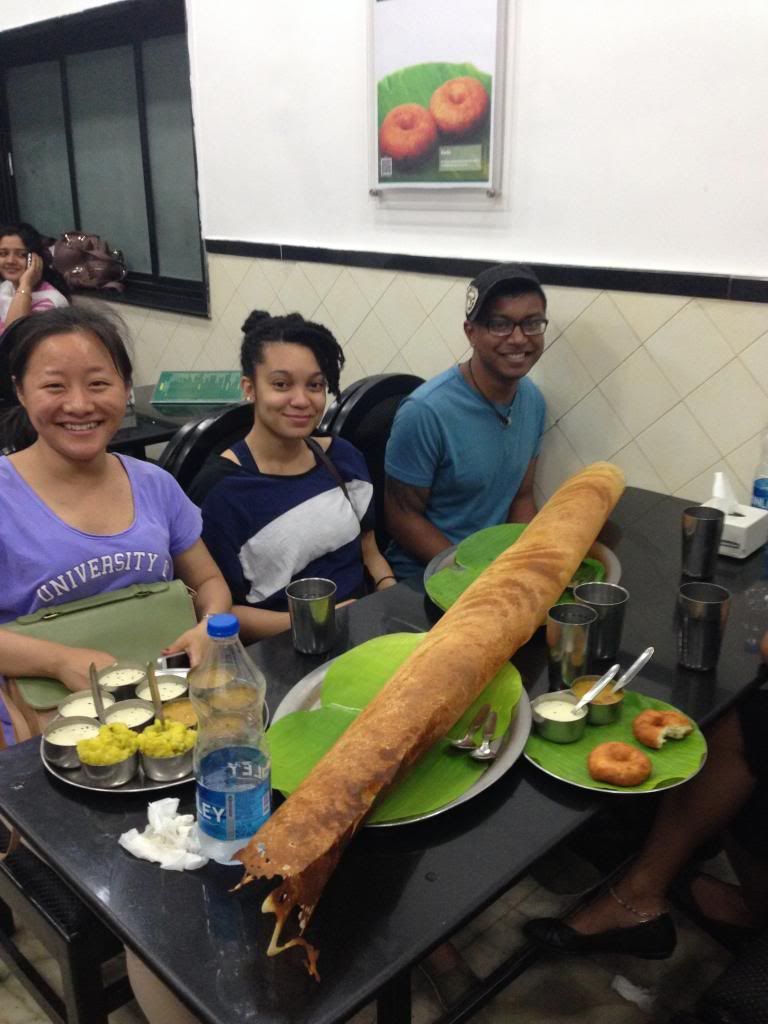 We ended up canceling two other orders of food and all of us helped Phillip eat the "Family Dosa". Still cracking up about that.
The whole reason we went out in the first place was to get some coffee to help us fight the jet-lag and stay up past 10pm. When the coffee came, I had no idea what to do, because this is what it looked like: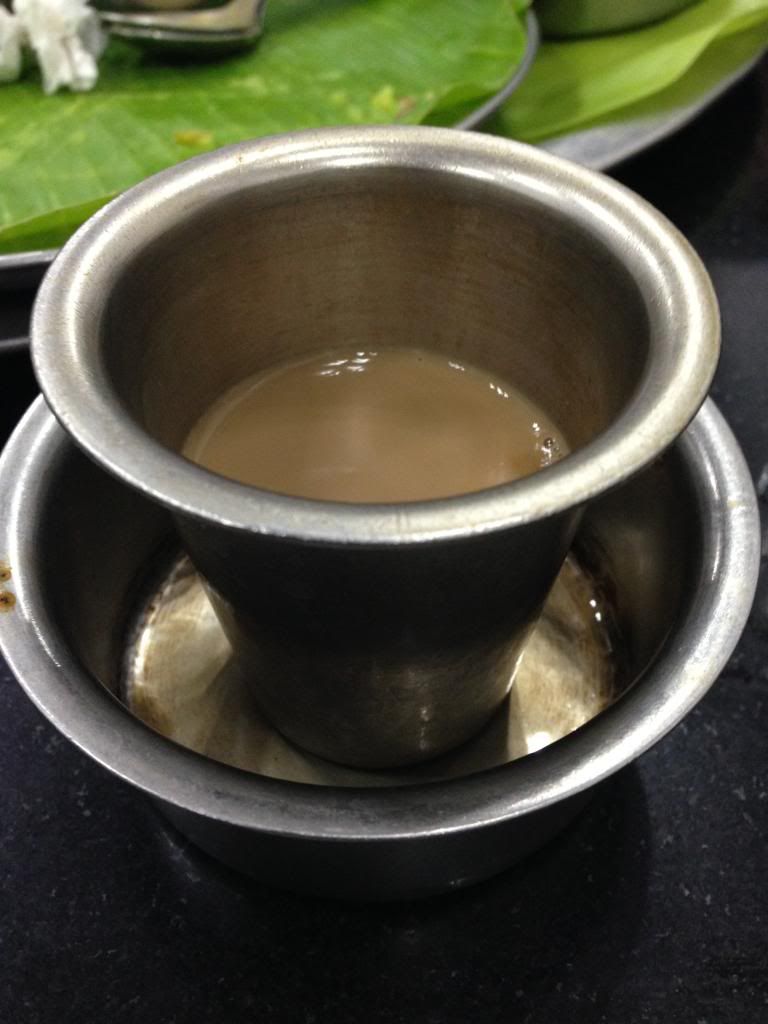 Luckily, Anjali has been to India many times, so she knew the trick. You pour about half of the tall cup of VERY HOT coffee into the shorter bowl, and swirl it around for a minute so that it cools off, then you drink it. Then, repeat until you've finished all of your coffee. And by the way, it was probably the best coffee I've ever had in my entire life. I've never tasted anything like it!
We have the next few days to relax, adjust and get acquainted with our area of Kolkata. Tomorrow we venture out to find a bank to exchange money, and hopefully check out some more street markets so that we can buy some super cheap clothing that is culturally appropriate for us to wear (and much more comfortable temperature wise). Right now it's 11pm and it's still 101 degrees with the heat index!
Most of you are just starting your afternoons, but I'm going to try to go to bed pretty soon. Hope you're all having a wonderful day!